Electro house is back with a bang on the new Electromag compilation from electro house savant No Mana. Preceded by singles "Can't Say No" by No Mana and Tommy Trash, "The Original" from Wolfgang Gartner and EDDIE & Bad Disk's "Electro Forever," the 19 track compilation is out now via Mau5trap.
Bringing together established faces and rising stars from across the genre, the California based DJ & producer wants to "make electro house great again". Drawing inspiration from all corners of the electro house, the compilation has appearances from genre veterans such as Wolfgang Gartner, Tommy Trash and No Mana himself, as well as relative newcomers such as Eddie & Bad Disk. Speaking about the project No Mana said; "I gathered a bunch of friends and idols to forge a hammer that beats a dead horse that is electro house AKA 'best genre". On how it came about, he continues; "This started as a joke between EDDIE, Bentley Dean and myself as to mock nostalgic electro house (mostly the excessive releases of compilations and the ones that were ripped from YouTube). Now, I think the joke has gone a little too far; but we'll go the extra mile. It's in our tempo, bitrate, and pathetic crowd size… 128 is the number of the beast."
Coinciding with the release of the project is the No Mana Presents: Electromag Tour. Having already kicked off on the 4th of September, the tour will cross the continent from Honolulu to Miami and everywhere in between. More dates are TBD, as are many of the cavalcade of artists to support the tour. The tour doesn't end until March of 2022 so there are ample chances to see the rebirth of electro house live on the 20+ dates still to come.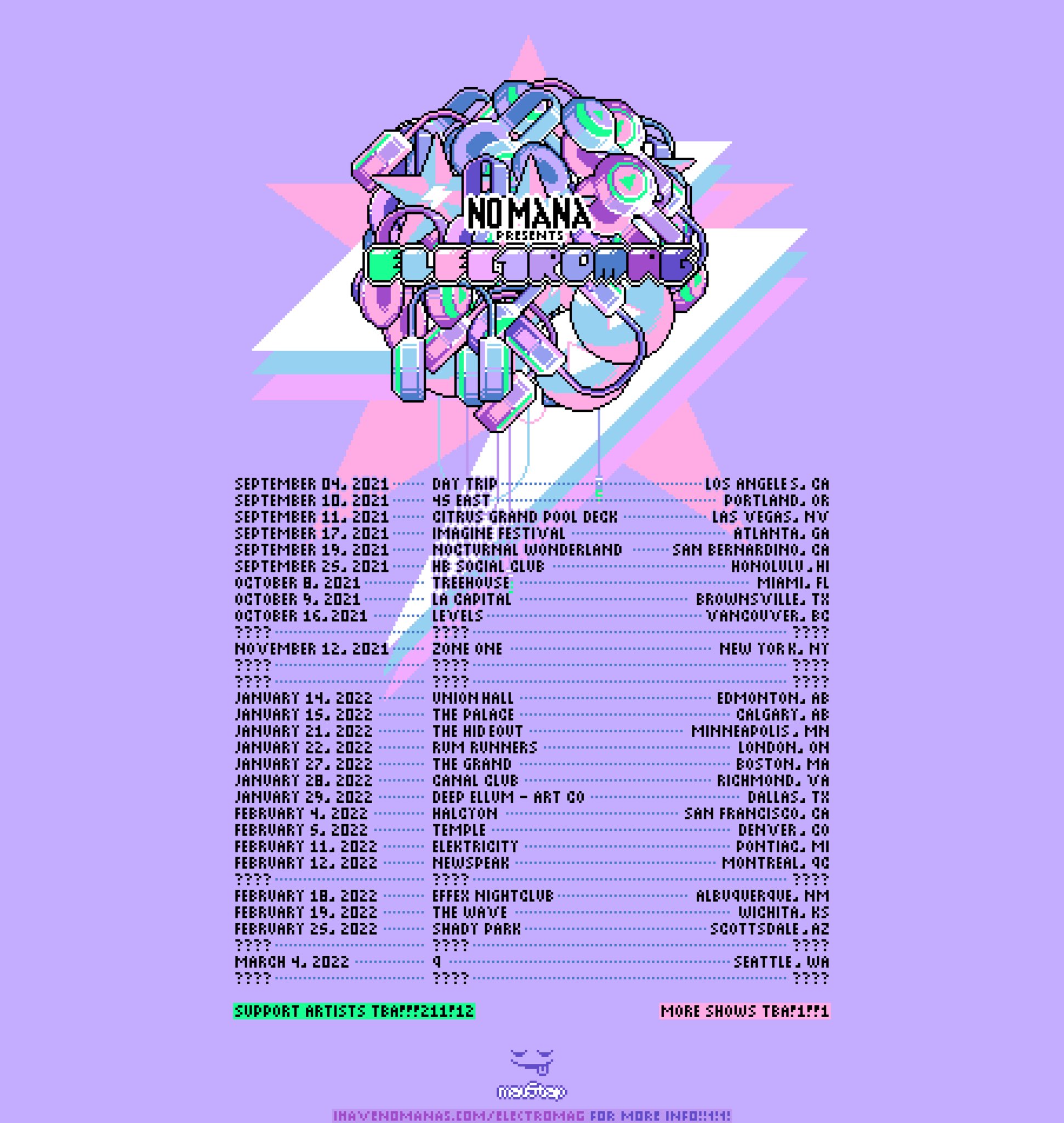 Follow No Mana on Twitter for more information.