Los Angeles' own zzzahara has been hard working on music at a prolific rate the last number of years, and has already released an album this year as half of the duo Siblings. Now though it is almost time to release their debut album. I spoke to them about what inspired the record and what listeners can expect from what promises to be a diverse set of tracks.
Liminal Spaces will be your debut album, how long has this been in the works?
Liminal Spaces has been in the works since March of 2021!
The album touches on a lot of personal subjects for you, including but not limited to your queer identity and romantic journey. How important did you feel it was to express the things in your music?
I grew up listening to a lot of angsty music that I related to as a teenager but it was just missing queerness. Mostly straight men singing about girl flings and girlfriends which I can somewhat relate to. I think it is somewhat important so people who are heartbroken or in love have something to turn up on their headphones to or sing with friends before or after a night out.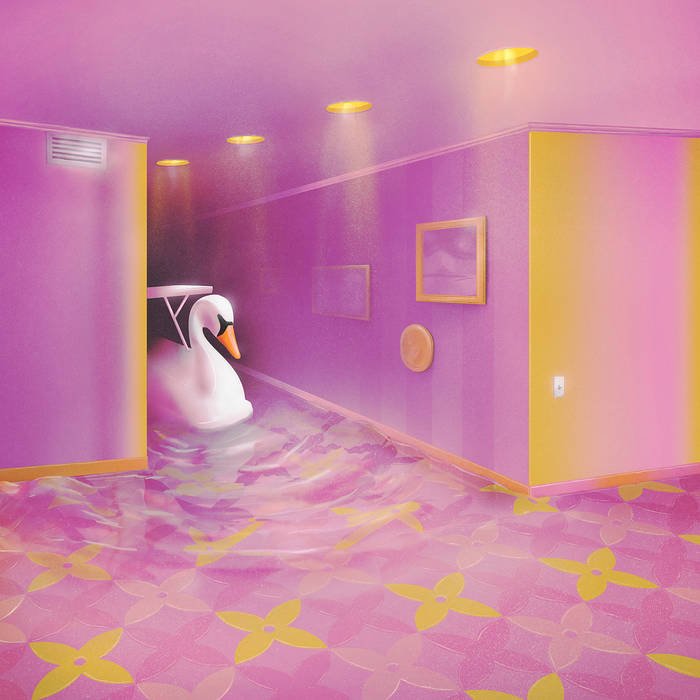 You've never been shy about expressing your Los Angeles roots, what is it about LA that sparks your creativity?
No not all, feels like so much has changed yet it is rare to see someone who can actually speak on behalf of the growing city. I think it is my background and how I have still managed to fit in with the changing of Los Angeles that sparks my creativity. Most of my friends nowadays are from the Midwest, East coast, or somewhere else in the world. I come from a poor to middle-class background so it was just interesting watching my life upgrade with time and actually starting to fit in with crowds I did not tend to fit in with before. I think I'm just living in the city through a curious lens and writing about what lights my fire.
The previous single 'Bulletproof' featured another LA artist Mareaux and takes a much darker tone. How did that collaboration come about?
My roommate showed me Mareux's music two years prior and I had it on repeat. One day I came across his Instagram and decided to message him. Me and him hit off when we met and just blabbed about our favorite music. Growing up in LA me and him talked about being labeled "rocker foos," in our schools. We had so much in common besides music. He dropped out of his master's degree program and so did I. We both have health science backgrounds as well. I think that's what I love about Arayan…his attitude and brains. Very chill, super smart, and humble.
'Bulletproof' and 'Lust' have such contrasting tones and showcase a lot of musical versatility, was that your intent to pair up opposing styles on this album?
Yes, I wanted to showcase my versatility on the album. I just really love anything under the "rock," umbrella. It's everything that has ever influenced me.
Does your songwriting and recording process for this solo material differ from your other work such as part of The Simps?
Definitely. I put a lot into this album and worked with one producer on a couple of songs. There is a lot of expensive gear on this album that I have always prayed to have access to and most importantly it is mixed and mastered by my favorite audio engineers. The difference is I got to have a voice on this record.
What sort of stuff have you been listening to that has maybe informed some of the sonic choices on the album, or stuff that you just think is neat?
Hmm Hot Fuss by The Killers, Three Imaginary Boys by The Cure, and Coastal Grooves by Blood Orange. Those are all perfect albums. I think I just strived for what wouldn't be just an album with a few great singles. I just wanted something versatile that everyone could enjoy.
The album will finally grace us on October 21st, what can people expect?
People can expect something new and fresh. Something that can make you either sad or happy!
follow zzzahara on Twitter.